• Opening Hour: 10:00 AM to 10:00 PM  Every Day •
What is Massage ?
Massage is generally considered part of complementary and integrative medicine. It's increasingly being offered along with standard treatment for a wide range of medical conditions and situations.
Studies of the benefits of massage demonstrate that it is an effective treatment for reducing stress, pain and muscle tension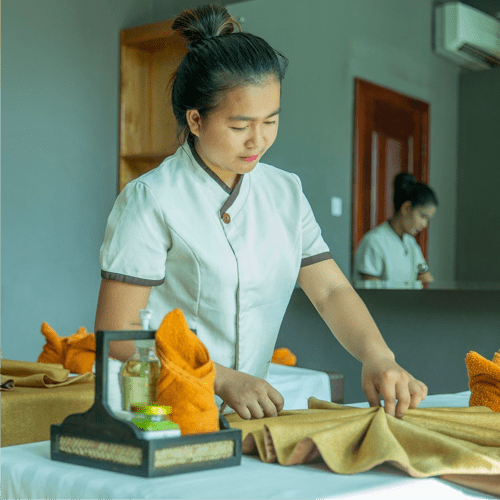 Hands Massage
Having your hands massaged helps to ease muscle tension, and it may even reduce pain.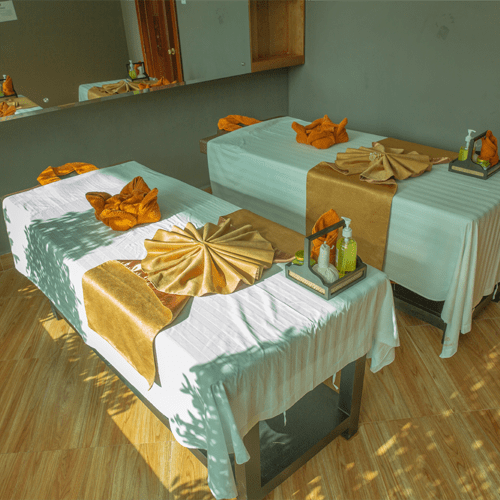 Foot Massage
Having a foot massage helps to prevent foot and ankle injuries and reduces the effects of depression and anxiety, headaches and migraines, lowers blood pressure etc.,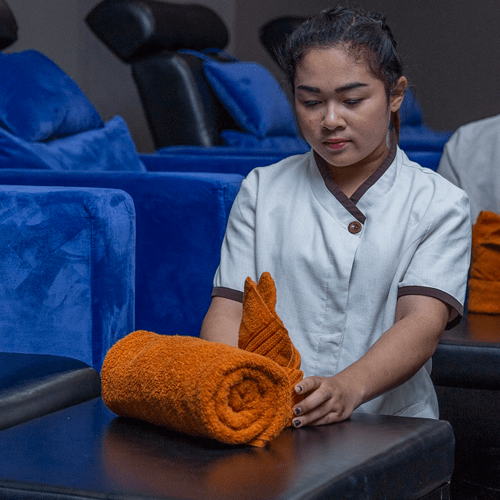 Body Massage
Body massage is so beneficial and create peace of mind, relaxation, stress relief, and sacred loving touch.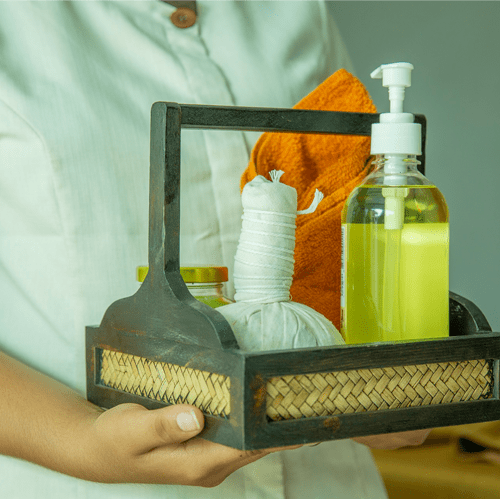 Oil Massage
Oil massage helps to get better sleep cycle, pain relief, improve your posture, enhance your mood and aid in beating depression, make your skin's health better, and aid in eliminating body toxins.
Massage Price
| Type | 1 Hr | 1.5 Hrs | 2 Hrs |
| --- | --- | --- | --- |
| Hand Massage | USD 9.00 | USD 12.00 | USD 16.00 |
| Foot Massage | USD 9.00 | USD 12.00 | USD 16.00 |
| Hand & Foot | USD 14.00 | USD 18.00 | USD 22.00 |
| Body Massage | USD 7.00 | USD 9.50 | USD 12.00 |
| Oil Massage | USD 12.00 | USD 16.00 | USD 20.00 |
Package
| Types of Package | 1 Hr | 1.5 Hrs | 2 Hrs |
| --- | --- | --- | --- |
| Stream & Body Massage | USD 8.00 | USD 10.00 | USD 12.00 |
| Steam & Body, Foot Massage | USD 12.00 | USD 18.00 | USD 22.00 |
| Steam & Oil Massage | USD 11.00 | USD 17.00 | USD 20.00 |
Location
Capacity
Opening
Next to LBN Asian Hotel
75 Paxs
10:00AM – 10:00PM (Everyday)
Last order 10:30PM